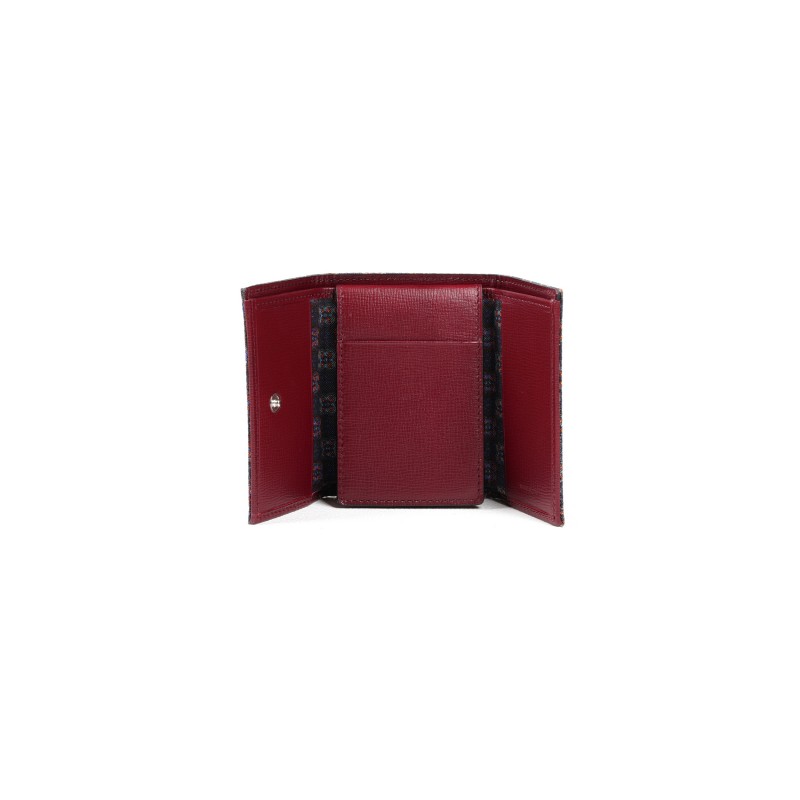  
Masel Silk & Leather Club Wallet - Bordeaux&Gray
Crafted in Milan by an artisanal workshop with Italian thin calf leather combined with premium silk from Como.
Masel Club Wallet have an automatic botton closure, stitches are tone on tone with calf leather and inner lateral borders have a black lacquered ink piping finishing; 5 separate slots for cards and a pocket folded in silk for bills.
Masel Club Wallet provides a smart alternative to classic wallets. 
Politiche per la sicurezza (modificale con il modulo Rassicurazioni cliente)
Politiche per le spedizioni (modificale con il Modulo rassicurazioni cliente)

Politiche per i resi merce (modificale con il Modulo rassicurazioni cliente)
Size: Closed 8cm x 10,5cm x 3cm Open 19,5cm x 10,5cm x 1,5cm

Material: Italian Boarded Calf Leather; Premium printed silk from Como coupled on the inner side with microfibre fabric in order to provide additional resistance over time to the silk